Why Choose Quest?
As a company of integrity, we strive to exceed your expectations and build a pool that will bring you years of delight. You are treated with respect and honesty. We collaborate with you to create an environment that suits your taste.
From the design of your pool and throughout the building process, we are available to answer your questions. You can accent your pool with waterfalls, firepits, palapas, and many other options.
Raised in the industry, the owner has pursued excellence in his craft whether he was digging ditches, managing the constuction team, or running the daily operations of the company. The construction of your pool is carefully supervised by the owner and
his appreciation of art and architecture is reflected in our designs. We use the most reliable construction methods and most advanced technology available in crafting your pool.
Quest Pools is one of the few pool builders in the Houston and surrounding area that are Certified Building Professionals with the APSP.
Personal attention is the cornerstone of our business.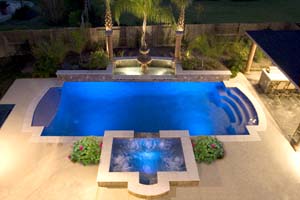 Need a loan
for your new pool?
Click on a lender below to get started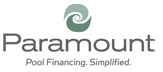 We specialize in complete pool makeovers.
Add a spa
Add a water feature
Bring up the floor for a more shallow pool
Remove & replace old decking
Remove diving boards
Replace the plaster and/or tile
Let us build the pool you've always wanted.